Archives for April 2014
Dandelion clocks on the field in front of the Mountain Lodge in Camp King on Friday, 25th April, 2014
A fatal accident occured in the Kanonenstraße on Sunday, 20th April, 2014.
A 40-year-old-motorcyclist was travelling from the Sandplacken towards Oberursel, when he applied the brakes before the road took a turn to the right.
He ended up on the wrong side of the road, where he was hit by an oncoming vehicle travelling in the opposite direction, before being hit by a further vehicle which was also travelling up the hill.
Despite resuscitation attempts, the motorcyclist died at the scene of the accident.  Police estimate the damage to the vehicles involved to total around €24,000.
With both the cycle race "Rund um den Finanzplatz Eschborn-Frankfurt" and the "Altstadt-Duathlon" taking place in Oberursel on Thursday, 1st May, 2014, a number of roads will be closed with changes to public transport services as well.
The following roads will be closed between approximately 7am and 7.30pm:
Königsteiner Straße between the B455 and Altkönigstraße
Am Rahmtor
Marktplatz
Wiederholtstraße
Eppsteiner Straße
Obere Hainstraße
Bleiche
An der Herrenmühle
Altkönigstraße between Steinmühlenweg and Königsteiner Straße
Obergasse
An der Burg
Obere Schulstraße
Marienstraße
St.-Ursula-Gasse
Hollerberg
The following roads are affected by the closures, even if they are not closed themselves (eg. because of one-way signs or because they become no-through-roads):
Füllerstraße
Strackgasse
Weidengasse
Ackergasse
Untere Hainstraße
Neutorallee
Schillierstraße
Brüder-Winter-Straße
Herzog-Adolf-Straße
Additionally the following roads will be closed between 9.30am and 2pm:
Kanonenstraße
Hohemarkstraße
Feldbergstraße
Nassauer Straße
Homburger Landstraße (travelling towards Oberursel)
Due to a new route for the race it will be not possible to enter or leave Siterstadt or Weißkirchen from 9.30am until 1pm, except for the emergency services.
Anyone travelling on Thursday should plan their journey in advance to avoid problems due to the closures, or park their car outside of the area in advance.
Public transport
The U-Bahn U3 will terminate at "Bahnhof Oberursel" between 8.30am and 2pm.
Buses 41 and 42 will not be running until after 2.30pm, with nr. 42 being diverted along the Dornbachstraße, Lahnstraße and Hohemarkstraße to avoid the Altkönigstraße and the Markplatz.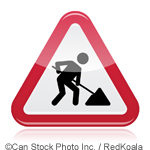 The Lorsbachstrasse will be closed to traffic on 30th April, 2014, between 9.30am and 13pm to allow for work to take place in front of house number 12.
A Kabishibai Theatre performance for children aged 3 and over will take place in Oberursel's library on Saturday, 26th April, 2014 at 11am.
"Kabishibai" is Japanese and means "paper drama".  A story is told using a small stage and pictures on cards inserted into it.
The story on Saturday is "Schlimme Miezi", about a cat who causes chaos as soon as its owner's back is turned.
The performance will last about 45 minutes and tickets costing €2 each are available at the library or by calling 06171 62870.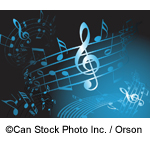 Friday night is music night at Musikhalle Portstraße, located near the U-Bahn stop "Altstadt".
On Friday, 25th April, 2014, the "1st Newcomer TV Night" is being held with the following bands playing:
Port London (Brit Pop)
Dreimillionen (Alternative RockPop)
Malcolm (Deutschrock)
Sma(SH)it (Alternative Rock)
Doors open at 8pm for a 8.30pm start and entry costs €2.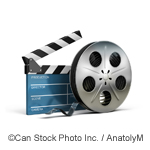 Tuesday night is film night at Bluebox Portstraße, located near the U-Bahn stop "Altstadt".
As the organisation is not a commercial cinema, they are not allowed to advertise which film will be shown in advance. For Tuesday, 22nd April, 2014, we are told that it will be a filmed work of literature. If you do want to know which film will be shown then call 06171 636930 and they will tell you.
The showing starts at 9pm.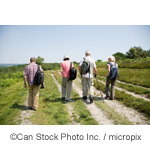 The Seniorentreff in Oberursel will be offering a 3,000 step walk on Wednesday, 23rd April, 2014.
To take part, be at the Christuskirche in the Oberhöchstädter Straße at 3pm.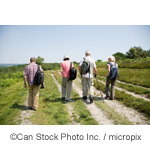 A 3,000 step walk for senior citizens is taking place in Stierstadt on Tuesday, 22nd April, 2014.
To take part, be at the bus stop "Altes Rathaus" in Stierstadt at 3pm.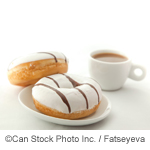 The Seniorentreff in Oberursel will be holding a Stammtisch on Friday, 25th April, 2014 between 5pm and 8.30pm in the "Altes Hospital" (Hospitalstraße 9).
The Stammtisch is a place to discuss anything and everything that those attending wish to.