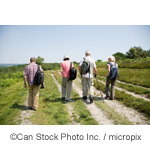 The Seniorentreff in Oberursel will be offering a 3,000 step walk along the Maasgrund on Tuesday, 11th March, 2014.
The walk will start at 3pm at entrance to the Maasgrund opposite the bus stop at the Feldbergschule.
After the walk the group plans to go to a café and anyone who does not usually take part in the walks in Stierstadt is asked to 06171 502-289 in advance to make sure enough places are reserved.