Last week Prince Benjamin I. used his time in charge of the town hall to pay the town council a visit and address the councillors at the start of their meeting.
He commented on the fact that, due to cuts, they only have water to drink during the meetings and this stopped them being a merry bunch.  He also suggested charging an entrance fee to the meetings to help raise funds.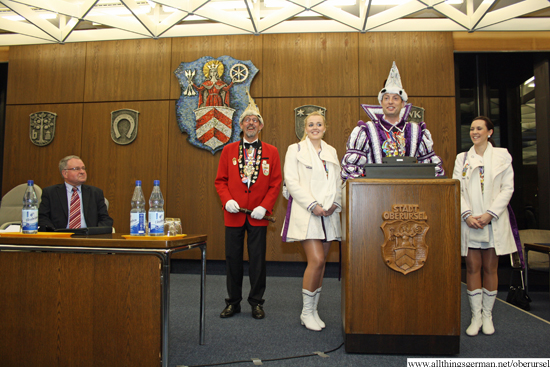 In the council chamber: Chairman Dr. Christoph Müllerleile (left) with Prince Benjamin I, accompanied by his Lord Steward Harald Pratt and pages Nathalie and Nadine.